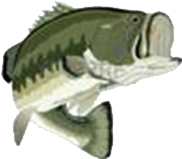 Member Benefits
---
---
The benefits to members are numerous.  At the club level, you are entitled to:
$1 million in general liability insurance for your club.
$25,000 excess medical coverage!
$10,000 AD&D event coverage for every TBF member.
All California Bass Federation members are entitled to:
Special product discounts and TBF member rewards from many of our sponsors, including:

Ranger Boats
Evinrude
Berkley
And more

FLW will provide priority registration to TBF boaters and co-anglers into all FLW events if they enter by the priority entry deadline with a counterpart (boater with a co-angler or co-angler with a boater). The early registration time period shall be available to dual members after the early registration for Ranger, Stratos and boat owners and prior to registration for the general public.
Register your new Ranger Boat and get $300 in Ranger clothing, Free Ranger Owners Package, Ranger Cup Membership and $125 to the CBF! Click here for the voucher!
All competing club members are entitled to the opportunity to compete in these great tournament events:
Forrest Wood Cup (1 pro angler)
TBF Federation National Championship
BFL All-American (7 boaters, 7 co-anglers)
Two or more California anglers progress to the TBF National Championship
"Living the Dream" Prize Package for BOTH, the TBF Federation National Championship Boater and Co-angler of the Federation Championship.
For the Boater National Champion

Fully-paid entry fees as a PRO into the FLW Tour or Costa Series of Choice
The use of a wrapped "Living the Dream" branded Ranger boat powered by a Evinrude Outboard.
The use of a custom, "Living the Dream" branded Tow Vehicle For the Co-angler Fully paid entry fees into the Costa Series of choice.

For the Co-Angler National Champion

Fully paid entry fees into the Costa series of choice
The TBF provides many benefits to all CBF members by supporting our youth with:
Funds to state Federations from sponsor promotions.
$10's of thousands in cash scholarships and prizes at the TBF/FLW Junior Anglers World Championship
1 child from the CBF Youth progresses to the TBF/FLW Junior Anglers World Championship
Funding and equipment for youth programs Such as the TBF "Reel Kids" casting program.
High School and College fishing teams
Media Coverage:
4 Full pages (Minimum) in FLW Outdoors magazine for federation stories about you! Federation coverage like never before. (If you have a story, contact the TBF National office.)
---
ALL NSF Qualifiers: To receive your benefits, you must sign up for the NSF as soon as possible.  You should pay your entry fee on your own.  When you arrive at the TBF NSF event, you will receive the cash you are entitled to at the NSF pairings meeting....
California Bass Federation and Wild West Bass Trail joining forces – PRESS RELEASE
---