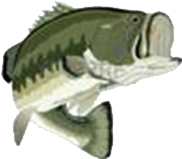 Join Us
---
Joining the California Bass Federation is EASY!  There are three ways:
Join a CBF Affiliated Club – There are many CBF clubs in California today, across the entire state.  These clubs are regular clubs who meet regularly and have their own tournaments.  It is a great way to meet new people, hone your fishing skills, learn new techniques and fish with some great people. See the club page to find a club near you!
Join a CBF Ghost Club – A ghost club is a CBF club in name but do not have meetings or events.  Join the club and you can fish any CBF event.
Create your own club – All you need is 6 members to create your own CBF club.  If you are an existing club and want to join the CBF, that is ok too.  Download this form to create your roster.
Ghost Clubs
| | | | |
| --- | --- | --- | --- |
| Club Name | Contact Name | Phone | Contact Email |
| GHOSTBUSTERS BASS CLUB | GREEN, JEFF | 209-403-6369 | aasc@pge.com |
| SIXGUN BASSMASTERS | WILSON, LARRY | 858-748-9459 | LarryWLcck@aol.com |
| C & C MARINE | GOLDEN, PAT | 209-296-4048 | waxylady@volcano.net |
See our leadership team members:   Click Here
To join the California Bass Federation or get info on how to get started fishing our events, email us about joining CLICK HERE!
---
ALL NSF Qualifiers: To receive your benefits, you must sign up for the NSF as soon as possible.  You should pay your entry fee on your own.  When you arrive at the TBF NSF event, you will receive the cash you are entitled to at the NSF pairings meeting....
California Bass Federation and Wild West Bass Trail joining forces – PRESS RELEASE
---
Club Name
Type
City
Contact Name
Contact Email
Website
BASS-N-TUBES
Adult
MILPITAS
LAKE, JOHN
Email
www.bass-n-tubes.com
CANYON LAKE BASSMASTERS
Adult
CANYON LAKE
SMITH, TRAVIS
Email
DELTA BASSSNIPERS
Adult
OAKLEY
Conner, Robert
Email
www.deltabasssnipers.com
DELTA TEEN TEAM
Youth
OAKLEY
Sterud, Barry
Email
www.deltateenteam.org
Ventura County Bass Club
Adult
Ventura
Bryan Kurata
Email
www.vcbass.org
LAKE ELSINORE BASS CLUB
Adult
Elsinore
Nemec, Michael
Email
RAMONA BASS ANGLERS
Adult
POWAY
WILSON, LARRY
Email
SHASTA CASCADE BASS ANGLERS
Adult
REDDING
MIRALLES, LARRY
Email
www.scbanglers.com
SIXGUN BASSMASTERS
Ghost
POWAY
WILSON, LARRY
Email
SOUTHERN CALIFORNIA BASSMASTERS
Adult
SANTEE
GRAVES, PETER
Email
TRI VALLEY BASSMASTERS
Adult
DUBLIN
COLE, DOUG
Email
 www.trivalleybassmasters.com
WEST VALLEY BASSMASTERS
Adult
TECHAPI
INGRAHAM, DAN
Email
www.westvalleybassclub.com
CANYON LAKE JR. BASSMASTERS
Youth
CANYON LAKE
HIDDEN VALLEY BASSMASTERS
Adult
CHULA VISTA
GEORGE, DANNY
Email
C & C MARINE
Ghost
PINE GROVE
GOLDEN, PAT
Email
FISHERMANS OUTPOST JUNIOR BASS CLUB
Youth
POWAY
GALVIN, ALEX
Email
DELTA BASS SNIPERS
Adult
BRENTWOOD
DAUGHTERY, CHRIS
Email
www.deltabasssnipers.com
BASS101
Adult
FRESNO
CORRENTE, MARK
Email
ORO MADRE BASS ANGLERS
Adult
VALLEY SPRINGS
MONTGOMERY, BUTCH
Email
LAKE COUNTY FISHING CLUB
Youth
KELSEYVILLE
Goff, Deanna
Email